Martin's Homepage
Hello fellow Internet surfer and welcome to my home page. I'm very glad that you made it this far . . . and I hope that you'll stick around long enough to get to know just a little bit more about me.
I'm a musician at heart with a recording studio and various synthesizers, samplers etc.. I started in electronic music in 1979 with a weekend course sponsored by Yamaha run by Mike Beecher from EMR. I bought my first synthesizer (Micro Moog) just before Christmas in 1979 and I just love electronic music.
Then computers got on the music scene and now I find I spend more time on them while rapidly progressing my career. Apart from the odd traditional jazz gig on my trombone the studio is dormant! Soon though I'll be back and maybe working with others like Sanjeev Varma from Earthtribe. I expect I'll get round to putting some tracks on the Web. In the meantime, I'll concentrate producing some one-off gold CD's for close friends first.
Here's a couple of pictures from my recording studio....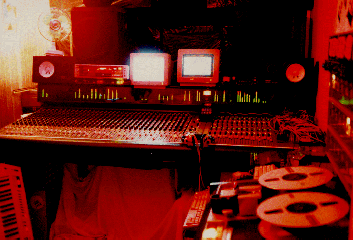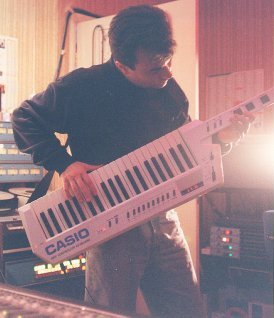 Click here to send me an email

NO JUNK MAIL OR MASS MAIL-OUTS PLEASE!!